Manufacturer: Largo
Style: Eliza
Height: Counter or Bar Height
Function: Swivel Armless
Finish Shown: Bronze
Fabric Shown: Neutral
Price *: Call For Best Price
90 Day Warranty
*The price shown is the lowest price the manufacturer will allow us to advertise on the internet. Please call or visit our store for the lowest current pricing.
The simple styling of Eliza allows it to fit in any room.
The round hoop stretcher is a foot rest, but it's primary
function is to give this stool extra strength and stability.
The swivel seat is a feature you will appreciate if you
have limited space.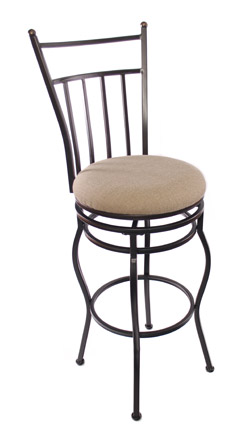 Fabric Options (details will open in a new window)
---
Finish Options